Moving you forward
Taking the stress out of real estate so you can focus on what matters.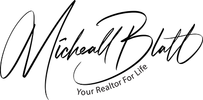 about us
Why we're different
When you speak, we listen! In any relationship communication is key, and we are always here to serve you via phone, text, or email. Your goals are my priority, and I specialize in getting you the best result… not just the result that's most convenient.. To me, you're more than a client - you're a partner, and we're in this together!
Testimonials
Amazing Success Stories
"Micheall is amazing! She was very informed and gave us information we didn't even think of. Micheall knew what we wanted and worked hard to make sure we were pleased. Micheall was always a phone call, text, or email away and was prompt in replying. Excellent customer satisfaction and exceptional…"
"We were first time home buyers with very little knowledge of the process and serious financial considerations. Micheall was great. She took the time to listen to all of our specific wants/needs and made sure to give us realistic expectations."
"We had a great experience working with Micheall. She was extremely flexible and was able to work with us to schedule showing appointments at our convenience. She was very responsive (you could contact her at pretty much any hour via text, email or call and expect an immediate response)."
"This lady is the epitome of customer service. She is a prodigy in the Austin real estate market equipped with an arsenal of knowledge and boundless enthusiasm and energy. She is fun to work with. We recently closed on a property on which we intend to build our retirement home and we did it…"
"Micheall is a very diligent and extremely knowledgeable realtor. She puts her client first and ensures her clients receives the best service. I would recommend Micheall to any buyer, be it personal or an investment property."
"Micheall is a very knowledgeable and worked very hard to help my wife and I get into our home. She continually exceeded our expectations, and dealt with us honestly and fairly. We never had trouble reaching her, regardless of the day or time, and she was always very prompt with things we needed…"
Recent news and advice
Read up on local news
and real estate advice.
Stay in the loop on the latest events, news, & happenings in and around our community!